441 Rolled Coil Stainless Steel SUS 441 stainless steel coil
Product Description:

ASTM A276 Stainless Steel 441 Strips are broadly used in various industries including chemical processing, shipbuilding, pharmaceuticals, petrochemical, building materials, automobile exhaust system, and food processing, etc. Stainless Steel Strips are manufactured according to Indian as well as International standards like ASME, ASTM, AISI, ANSI, BS, IS, DIN, JIS & more. These SS 441 Strips provide high-temperature strength in exhaust gas environments.
We offered UNS S44100 Stainless Steel Strips in standard as well as customized dimensions as per the client's requirement. If you are looking to buy these 441 Stainless Steel strips then Contact Us
Stainless Steel 441 Strips in Brazil, Stainless Steel Strips in Singapore, Stainless Steel Strips Price, Stainless Steel Strips Coils, Stainless Steel UNS S44100 Strips for Door, Stainless Steel for Floor, Flat Stainless Steel Strip, Spring Stainless Steel Strip Manufacturer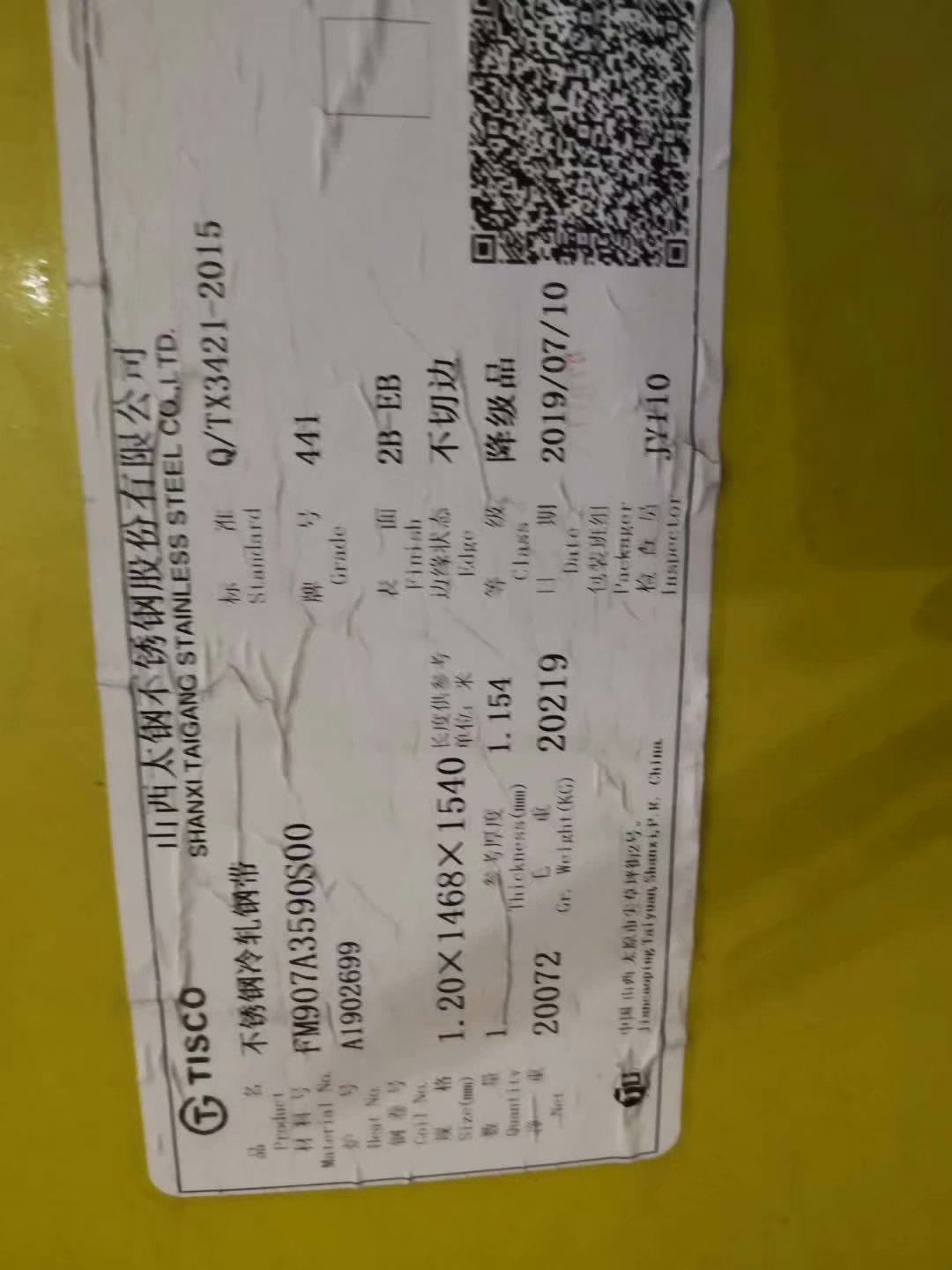 Contact Us
Name: Gao Ben
Tel: 0510-88688870
Fax: 0510-88680060
Add: Chun Xing Industrial Area,Youyi Road,Xishan District,Wuxi City,China
Email: gaoben2012@hotmail.com
MSN: gaoben2012@hotmail.com
Skype: benwallace2012